Oral History
Writing Syrian women into the narrative
In the highly contested construction of Syrian narratives, women's perspectives remain acutely absent as their voices are marginalized, if not excluded entirely. The Syrian Women's Oral History Project aims to mobilize inspiring women to take on an active role in the preservation and production of Syria's historical narratives. In providing these women with the opportunity share their unique insights into the social, cultural and political dimensions of the Syrian context, this project underscores the preservation of their memories and equips future generations with a more nuanced and inclusive representation of recent Syrian history.
Rooted in a bottom-up approach, our oral history program is unique in that all our female researchers are members of the same communities in which they conduct their field work. This approach stems from our philosophy that knowledge production and memory preservation processes should be locally-owned and led directly by Syrians themselves.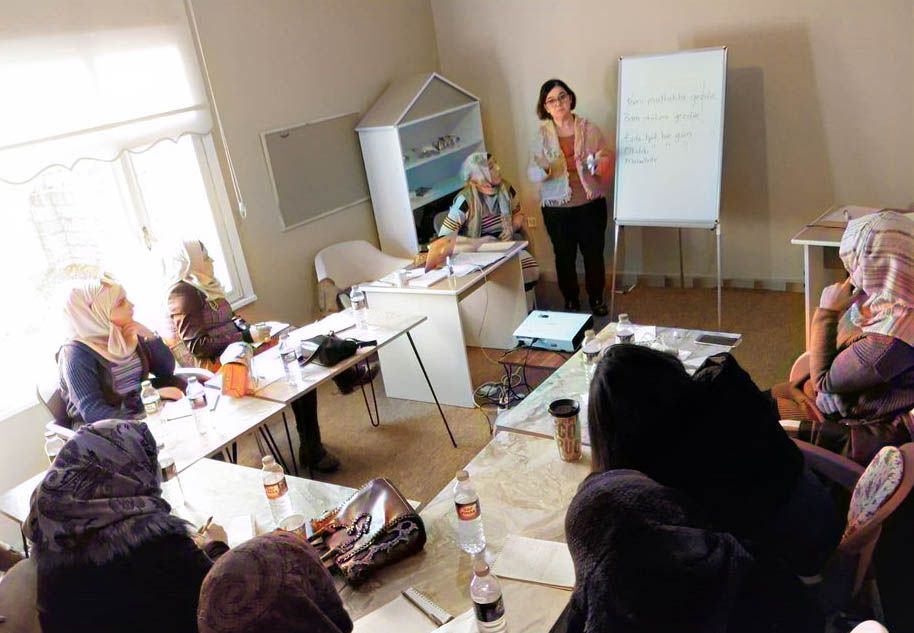 As part of the program activities, the researchers have conducted interviews with Syrian women residing in three different Turkish cities, Mardin, Gaziantep and Istanbul, in order to reach Syrian women from diverse geographical, social and cultural backgrounds. A total of 171 interviews have been conducted and recorded, and at the present time, the archive contains over 300 hours of recorded material.